Who doesn't love a good story?  The best offer more than just entertainment.  They serve as conduits for life lessons, morals, healing, and a greater understanding of what it means to be human.  But many miss these opportunities because they get lost in the complexity of the form in which it is told.  Ballet is one of them.
Appreciation often comes with teaching and exposure.  Sometimes it takes hundreds of hours. This has been the case for me.  I had been taught that dance was dirty and unworthy.  Little did I understand until my daughter started to take ballet classes at The Alabama Dance Theater otherwise known as ADT.  I wrote  about  our experiences with their ballet productions of  Dracula and Beauty and the Beast in early blogs.  Today I am focused on the ballet La Bayadere.
ADT's Summer Intensive finale will include some scenes from LaBayadere at their performance of Stars on the Riverfront in Montgomery, Alabama early next week.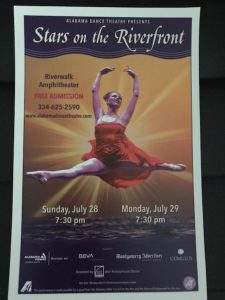 My daughter was selected to participate in this shortened version of La Bayadare in a supportive role.  So she has been coming back from rehearsals with bits and pieces of her understanding of the story line.  I'm so grateful as without the time to research this ballet,  I would most likely misunderstand the story and opportunities to talk with my daughter regarding valuable lessons from the story.
First, let's revisit how personal experience affects one's understanding.  I wrote about this in another blog How the context of TV affects children's understanding.  TV, Movies, and books as well as personal experiences are the very context in which many interpret new learning.  This is definitely what my daughter did with La Bayadare, which means "Temple dancer."
She had first learned about temple dancers through The missionary, Amy Carmichael.  Amy spent much of her work rescuing children who's poor desperate parents sold them to the Temple to live and work.  My daughter loves to dance, but not as a child slave in a Temple in India.  For my dancer this story surmounts incredible sympathy for the young girls that she learned about trapped in this lifestyle.  It also awakens her awareness that not all religions bow down to the same deity, much less the one that she chooses to.  She does not want to bow down to other gods and I applaud her for this.
What I had to point out to her is that participating in this ballet does not mean that ADT or any of the dancers are promoting the culture and religion featured in this ballet.  What they are doing is offering exposure to it.  And they are also delving into the depths of ballet history as this particular one connects the time periods of the the Classical and Romantic Eras of ballet.
In addition, Sara Sanford and the staff at ADT are bringing to Montgomery this history with local choreography and dancers in addition guest faculty: Shawn Black, Jonathan Chapman, Meghan Chapman, and Wendy White Sasser.
So go back and rightclick on  the colored words pertaining to La Bayadere to learn more about this particular story and then come on out with a lawn chair or blanket to the Montgomery, Alabama River front on Sunday, July 28, 2019 at 7:30 PM or Monday, July 29, 2019 to enjoy the show.  It's free and the gates open at 6:00 pm.  Vendors will be on site selling refreshments.
by Hope Mucklow  #MontgomeryAlabama #ADT #Ballet #LaBayadere