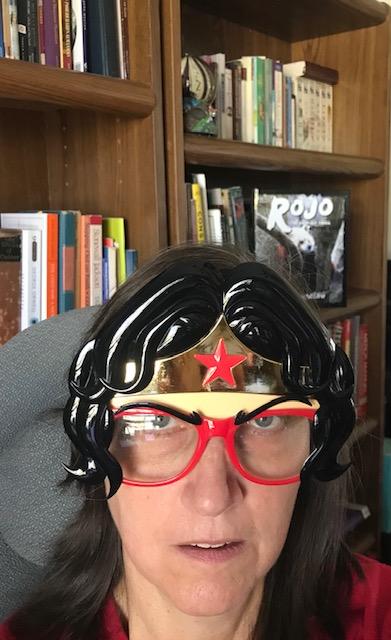 It happened again today. I felt the temptation to play Wonder Mommy. My daughter knew what happens when I attempt to take on the part and immediately supported the decision to choose less for we all know what happens when a mere mortal buys the lie and believes that they can do more than they can…disaster.
How do you respond? Do you scream, curse, yell, cry, hit, or blame others when the spinning plates in the juggling act come crashing down?
Why is it that we are so easily seduced into being that which we never can be?
If one considers the classic story of the fall of humans as described in Genesis Chapter 3 the serpent seduced Eve with the power that she could know good from evil on her own without having to rely on God, her Creator telling her what she could and couldn't do. The fruit as food wasn't the primary issue. Rather it was the vessel of much deeper issues and questions like, "Did God really say?" "Could, should He be solely trusted?" " Don't I know what's best for me?" To be created like God poses the temptation to want to be god.
Moving onto Genesis Chapter 4 we have a choice just like the first two sons, Cain and Abel as to who we are going to listen to. Abel chose to submit to God and live according to his rule, but Cain thought he knew better and choose his own efforts instead. Ironically, Abel died and Cain lived on. In fact, Cain initiated the first of what has become known as civilization, but a new son, Seth is who was needed to create a lineage from where the Messiah Savior would come.
These classic stories from ancient Hebrew literature apply to each of us even in post modern western culture. I reiterate what I wrote in a blog last September. We keep thinking we can play god. This rugged individualism, pull yourself up by the bootstraps, and DIY (Do It Yourself) American values are only setting people up for unrealistic expectations of self and others.
We are not gods. But too many people especially women happily volunteer and try to be it. Think about it. Every year a day is set aside to gather around and call your mother blessed. Books, gifts, cards, and other paraphernalia adorn slogans on how great mothers are and how they forever hold our hearts. Now, don't get me wrong, I like the Epilogue of Proverbs 31: The Wife of Noble Character but, if there is anything I've taught my daughter it is that I am not her perfect mother nor should I be. She has a perfect Heavenly Father, her Creator to parent her flawlessly instead.
But there is a major problem, many have been mislead, blame, and do not know who this perfect Heavenly Father is. They are angry and have exchanged His role for people led organizations whether it is the family, local church, school, or government. All of these organizations have their time and place, but cannot ever be perfect much less meet all of your needs.
For me, the answer lies in getting the roles straight. Let God be God and we his dependent creatures. A few challenges arise in this process. One is finding out who the God of the Holy Bible really is. He is not some cosmic kill joy, power hungry ogre, or distant clock maker. Nor is He an easy pushover who loves and accepts every ridiculous and childish attitude, belief, and behavior.
Jesus dished out harsh words for the religious leaders of the day who misrepresented YHWY time and time again. In addition they lorded their power over the little people. Reflecting back on the passage in Genesis chapter 2, to question the real character of God is one of the key strategies used to pull people away from enjoying a reliant relationship with our Creator.
Notice also a few chapters further back in Genesis 1:27 that man, male and female were created in God's image. A reflection in the mirror or photo on social media captures some of the features of the real identity, but it's not the same. Sharing the image of God should not be confused with being god, yet, it is time and time again.
Parenting and teaching our children is one of the greatest opportunities to be like God. Personally, I think that YHWY uses fatherly language in order to redeem those hurt by their earthly fathers. Wisdom in the book of Proverbs is described by feminine pronouns. Wisdom is God too. Jesus who was very much a man embodied wisdom. Stop letting your bad experience with a certain parent or gender give you the excuse to continue in ignorance as to who the real true living God really is.
It is your responsibility "to seek the LORD while He may be found." Clean up your wrong impression of who He is. Repent from rebelling against His rule and laws. Pursue loving the LORD your God with all your heart soul, strength, and mind. Move onto to a healthier love of self not this self-serving perpetual victim type which is so popular today. A healthy godly love of self will automatically spill over into loving, respecting, and caring for your neighbor.
Stop trying to be that super hero and point your children, family, and friends to their perfect Heavenly Father when you inevitable fail them. Lastly, thank God for when He enables you to pull off something amazing through His power and grace like packing up a house and driving a 26 foot Penske truck out of state. Don't take the glory yourself.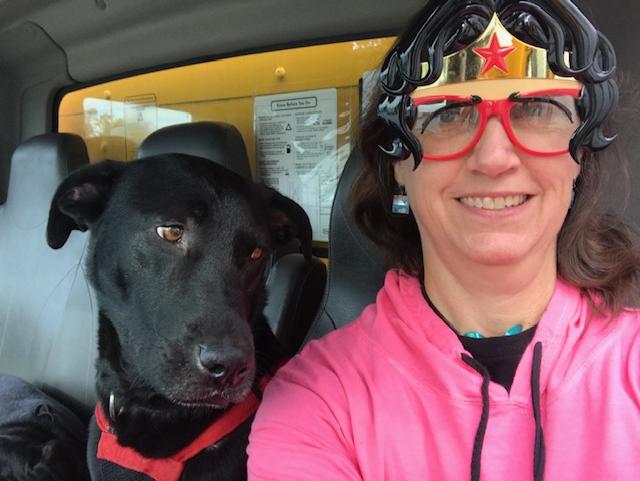 #Parenting #Mothering