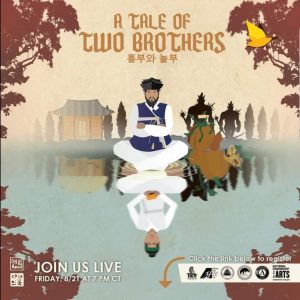 The first week of March I received an email announcing auditions for an upcoming performance with A-KEEP Alabama Korean Education Economic Partnership.  Given that we were in the middle of "tech week" for ADT Alabama Dance Theater's production of Cinderella we really did not need to have my daughter perform in any more shows.  However, being the seize the teaching opportunistic home school mother that I am, I could not resist.
I have a heart for people around the world, their cultures, and history.  Given that we had recently read The Korean Pentacost, this audition was something I found time for.  To be able to interact with real people whose English might be no better than our Korean is a learning experience to enjoy as it is the closest experience to traveling to the Asian country itself.  Plus Bruce Hunt's (the author of The Korean Pentacost) account of the Christians in Korea in 1907 gave me a reverence for people of such courageous faith.  *Little did I know that we too would have a unique opportunity to demonstrate ours.  During this time news about COVID-19 impacting the United States through  New York City was just starting to emerge.
Since one of my projects years ago when I worked in the pharmaceutical industry was to work with infectious disease medical thought leaders about a new drug to treat influenza called zanamivir I had been scouring through the CDC's web site for information about this new strain of coronavirus.  I recalled what these thought leaders taught about how quickly a pandemic could spread throughout the world given our modern travel habits.  I knew it was a matter of time before it would be a local issue.
I sent an email expressing my concern and was relieved that the leadership at A-KEEP was on top of it.  We attended the first rehearsal, received and signed papers to ensure all steps were being taken to protect the health of all involved.  The following week rehearsals were moved to an online virtual platform.  Approximately two weeks later the show was postponed until the end of August.
Weekly virtual meetings became one of our few contacts with the outside world of our home.  I was busy following all the stay at home orders and shopping only once a month to feed our household.  But then it hit me.  Seeing Dr. Fauci with the president on video one day reminded me that I once shook his hand and presented him preliminary new product data with him and many of his colleagues.
I remembered that they are humans vulnerable to pride to fill their curriculum vitae's with publications, speaking engagements, referrals, and political advancement within the medical and local communities of which they partake.  They are subject to the quality and quantity their subordinate researchers support them with.  The accuracy and speed of their testing equipment limits and sometimes fails them.  And most of all the statisticians can "cook the books" or power their studies to say just about whatever the writer of the hypothesis really wanted to prove.   A professor of medicine at Georgetown University Medical Center taught me to be careful of the latter.  He repeated frequently, "Figures lie and lairs figure." Interestingly, his family origins are Korean.
Those 10 weeks of almost complete isolation (except for grocery store excursions) also helped me to reflect on what I believed. I wrote about uncertainty.
I wrote about manners.
I found inspiration in the wild flowers.
I even wrote about turtles.
This time of reflection reminded me who created me with an amazing immune system within.  I had memorized Psalm 103 years ago.  It kept coming to mind.  So did Genesis 50, Romans 8:28, and Psalm 139.  I know like Job that naked I came into the world and in same manner will go out.   I often sing the hymn My Times Are in Thy Hand.  Lastly, I agree with what missionary Jim Elliot said, "He is no fool to give up that which he cannot keep."  It's a great summary of what Jesus taught in the Matthew 6:19-21.  So the show must go on and we stayed in.
Meanwhile, others started to drop out.  The first woman who was casted as Nolbu's wife left.  My daughter filled in by reading her lines during one of the virtual rehearsals.  She did a great job and looked old enough so cast hence the first cast change was made.
A little less than a handful of other community members selected as cast remaining showed up for the first in-person meeting at the end of July masked up to comply with state mandates.  The room was very spacious which allowed in excess of 6 feet distance between people.  But each week fear persuaded these locals outside of A-KEEP staff to drop out one by one except for my daughter.  We were healthy and had no reason to bow out in fear.  We made a commitment and were capable of keeping it.
Others were either not capable or willing and waited very late in the timeline to announce they were dropping out as late as tech week!  So that Monday night after I already committed to adjusting costumes down stairs, I was asked to narrate.  But I had to sew.  Tuesday we found out that Heunbu's wife would now play Nolbu (weird, but OK this practice goes back to Shakespeare performances) and a goblin/towns person would play Heunbu's wife.  A grown woman would play the part of the Heunbu's daughter. But there was no time to run through the entire script.  So Wednesday was our first time almost all together, but we found out that the Father would not be participating.  Ahem, I guess I can read like a man for a few lines.  Thursday's rehearsal was filled with stops and starts.  The only time we made it through the entire show was for the live stream on Friday evening.
The show did go on and managed to mostly work for the live stream.  The theme behind the tale is a timeless classic of a greedy older brother and wife's abuse of position of power with a younger humble brother accepting and looking for the good in his low position.  A lovely bird is the means to bless, bring justice, and motivate personal change.
So in closing, may we too repent of wicked attitudes of entitlement, choose to find good, and keep the lyrics of the song alive in our daily spirit. "All little town awake and sing. Joy to our neighbors let us bring.  Hello neighbor, ahn-nyoung-has-yo  Everybody knows each other's name.  We all are different and same.  Come!  Let us all begin our day with open hearts and open hands.  All are welcome."
Lastly, I would like to thank Ms. Hahn for encouraging Keith Parks, Miss Shim, and the staff at A-KEEP to include us, to teach us, to preserve, and make this show possible.  You can watch a recording of it here A-KEEP A Tale of Two Brothers.
Further Reading:
*Our opportunity paled in comparison to what happened in 1907 in Korea.  https://www.thegospelcoalition.org/blogs/evangelical-history/the-north-korean-revival-of-1907/
#Overcome #Nofear #Faithfulness #Hope #StageStories #Homeschoolmom